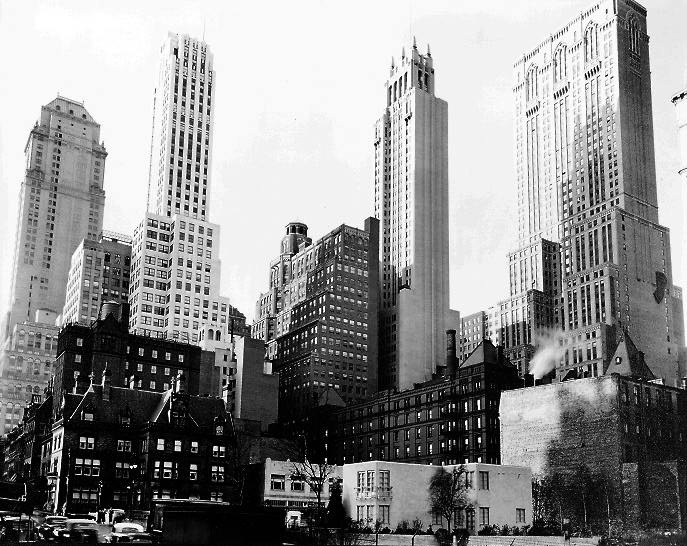 Park Ave. and 39th.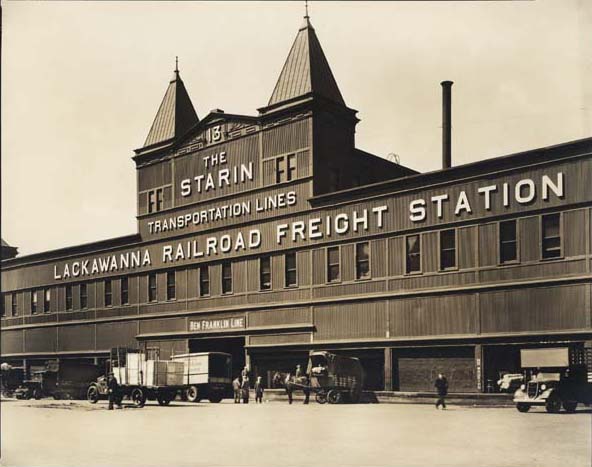 At Hudson River terminus of Cortlandt St., motorized and horse-drawn vans transferred goods to and from barge-borne railcars.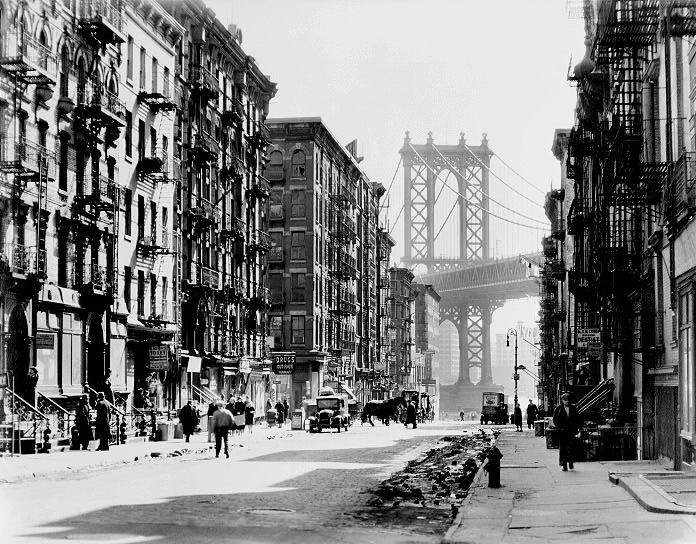 Pike and Henry, Lower East Side, with Manhattan Bridge and a horse.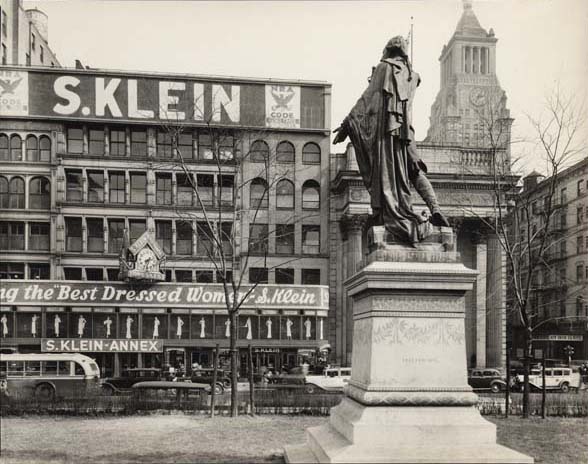 S. Klein On-The-Square, Union Sq. Contraposto.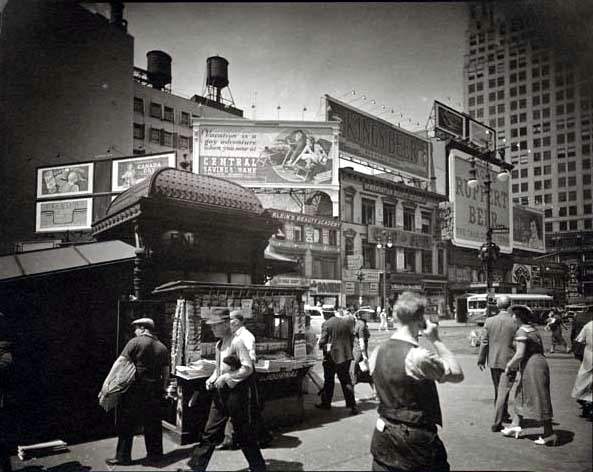 Union Square with Turkish subway kiosk. Is that man using a cellphone??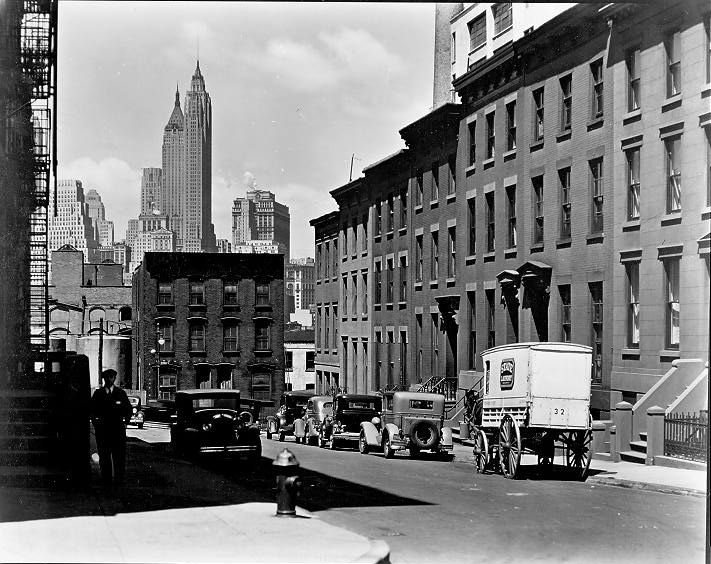 Magnificent Manhattan spires from Willow and Poplar, Brooklyn. Cathedrals of Commerce.
Berenice Abbott photos, 1937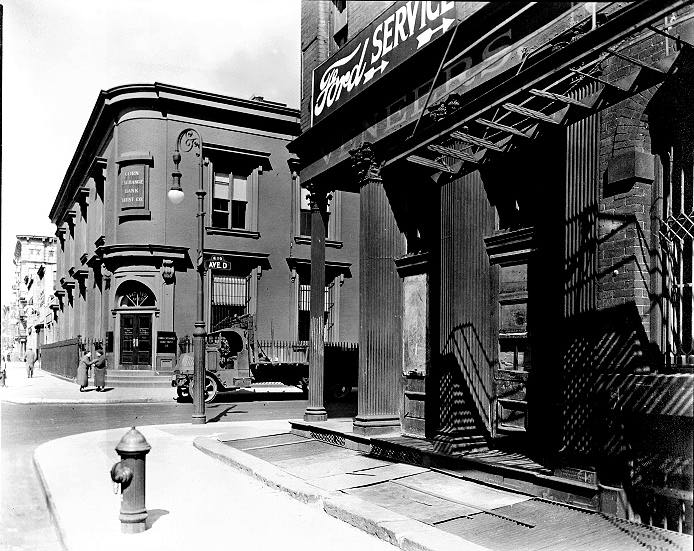 Avenue D and 10th St. Chain-drive truck.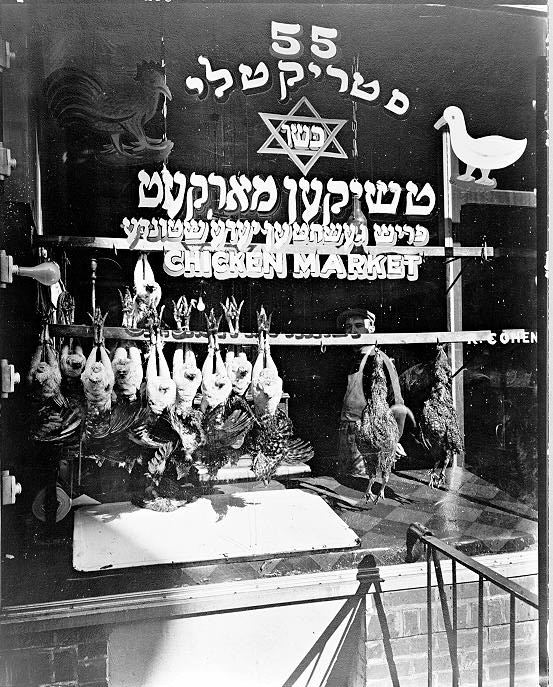 Hester Street.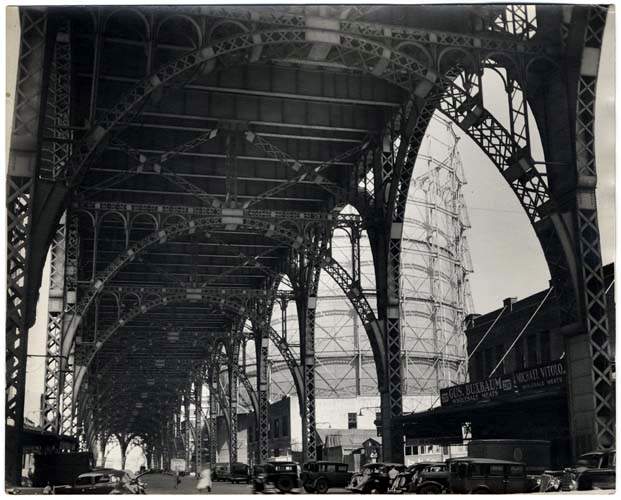 Riverside Drive Viaduct. .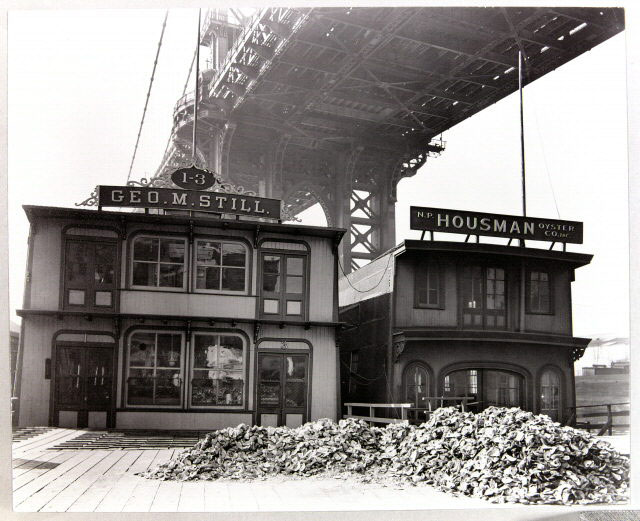 Oyster House, South Street, under Manhattan Bridge, with pile of oyster shells.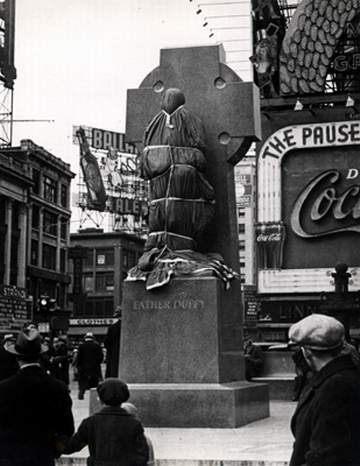 Father Duffy, Times Square. Andre Kertesz, 1937.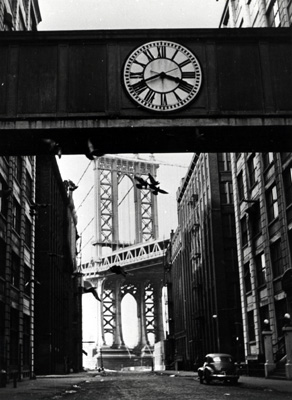 Manhattan Bridge from Brooklyn (now DUMBO), Kertesz, 1937.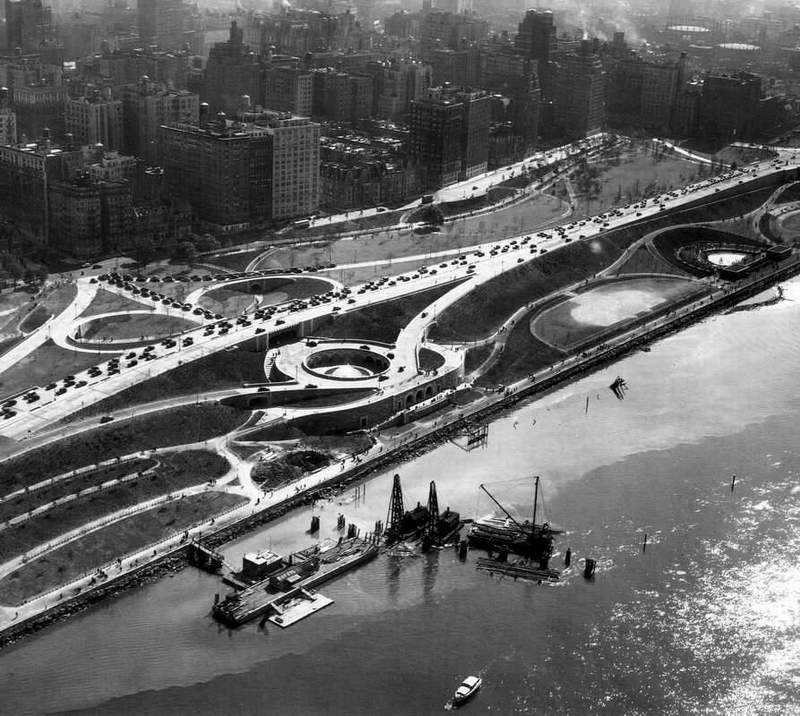 Henry Hudson Parkway at 72nd St.: fancy interchange. Fairchild Aerial Surveys, 1937.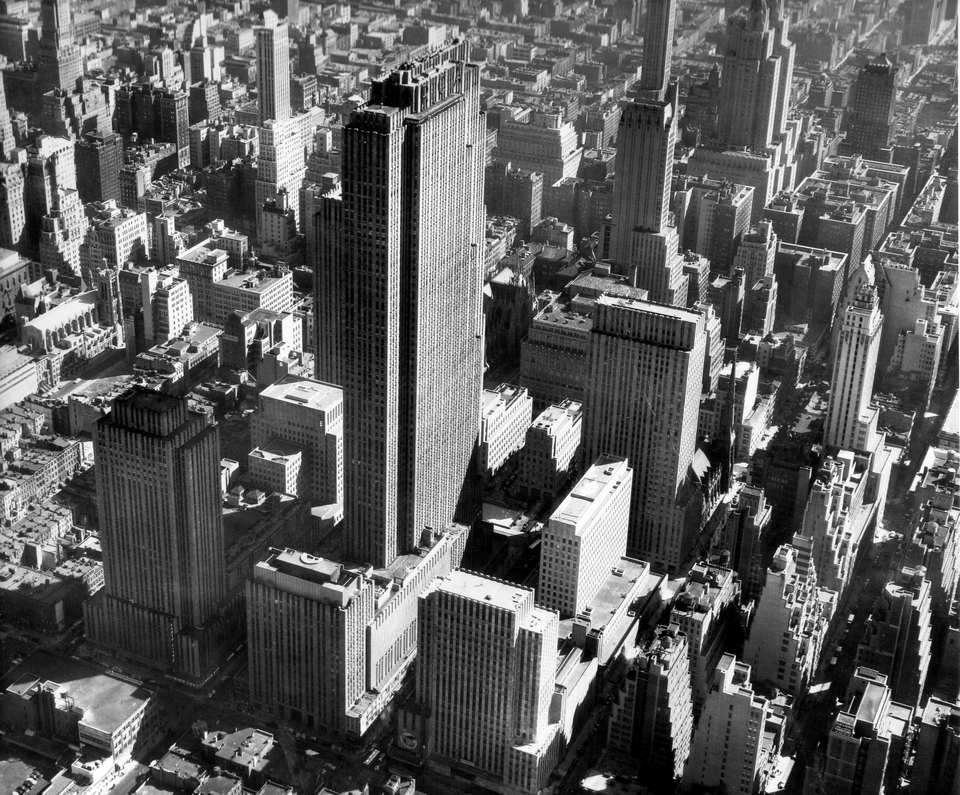 Rockefeller Ctr., 1937. St. Thomas' Church at left, site of Jackie O's funeral. Fairchild.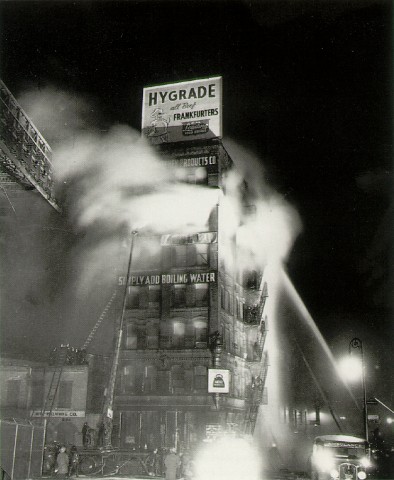 Simply Add Boiling Water, 1937. Photo by Weegee.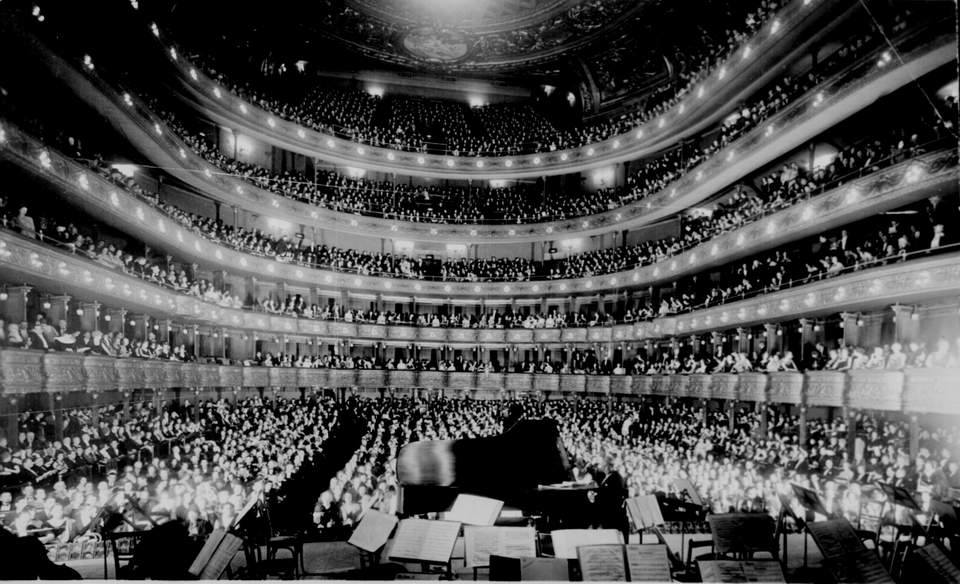 The old Met(ropolitan Opera), Garment District, 1937. Weegee.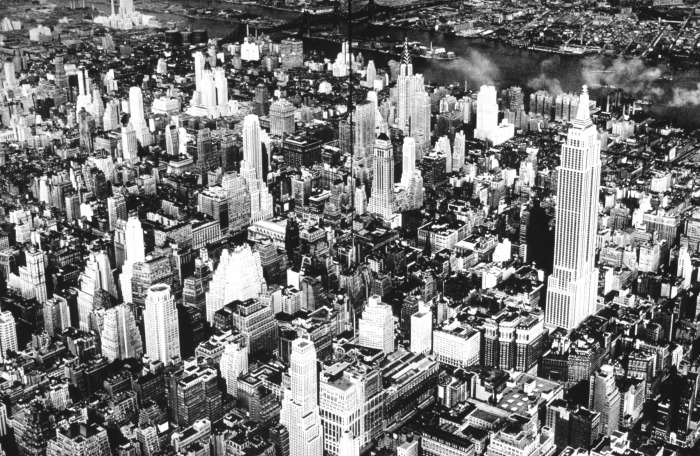 Still clean and gleaming, the Towers of Zenith, 1937.
Berenice Abbott, 1938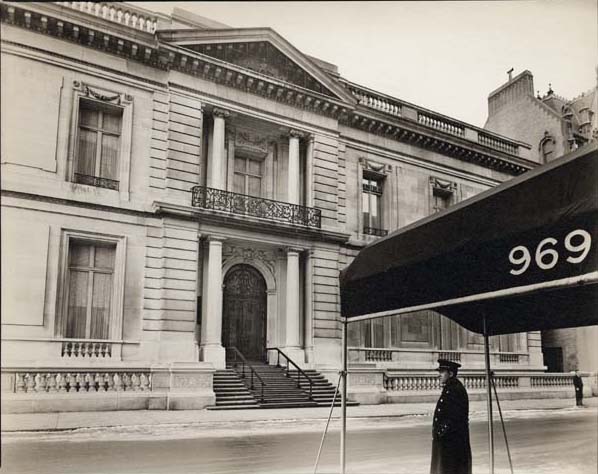 Duke Mansion, a tobacco tycoon's, 1 E. 78th St. at Fifth Ave.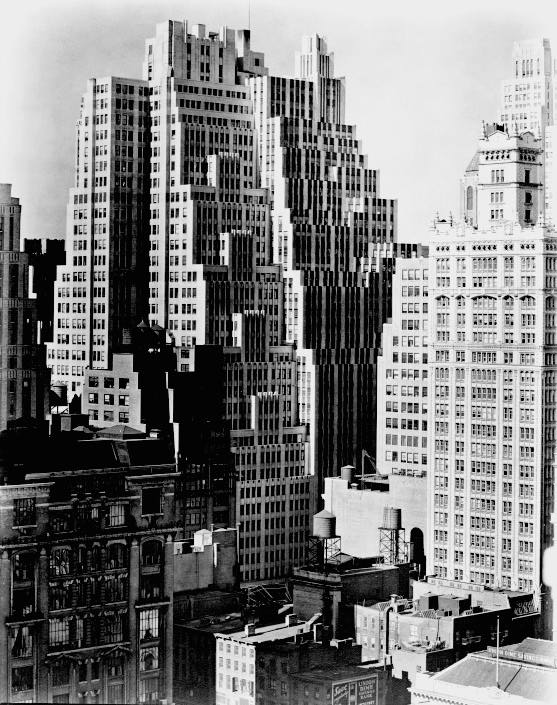 40th between 6th and 7th. Zoning generates the form.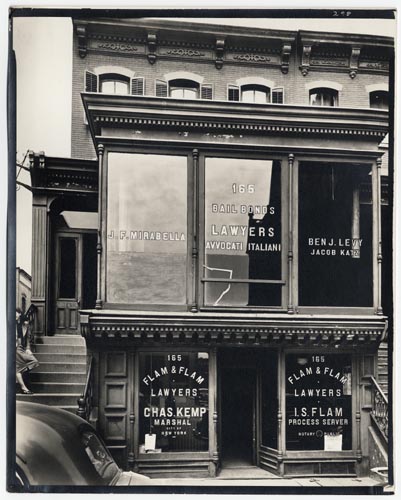 Flam & Flam, Lawyers, 165 E. 121st St.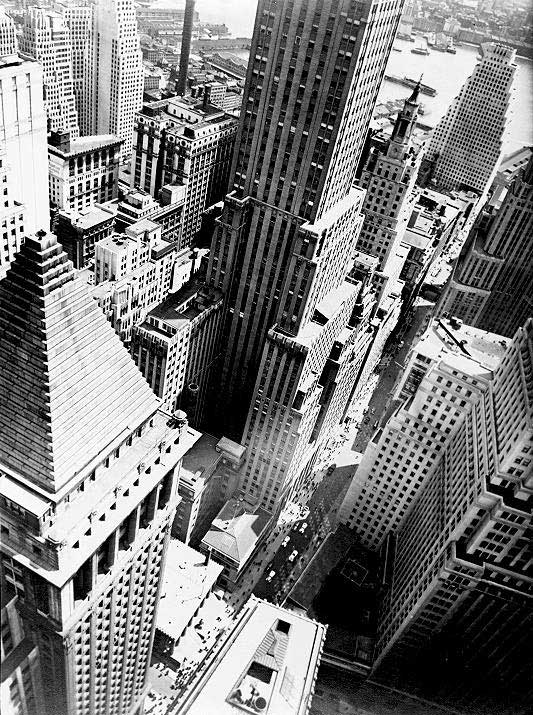 Wall Street from 60 Wall.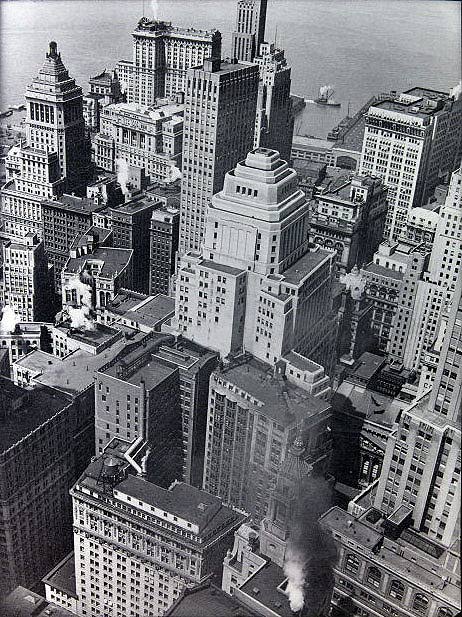 From 60 Wall Street.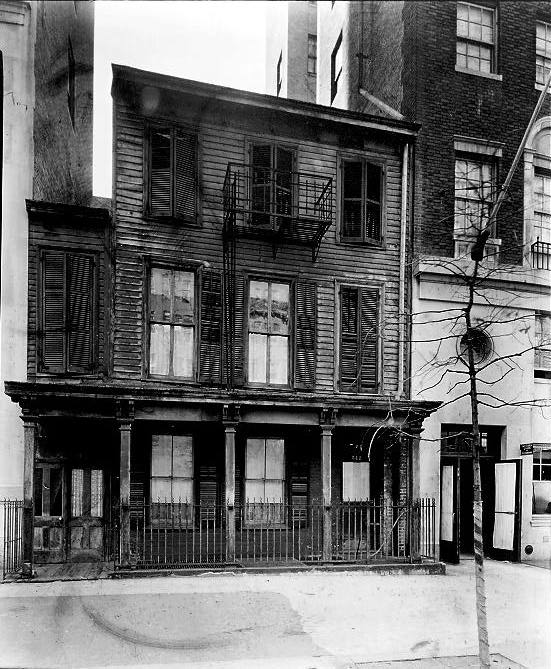 Cathedral Parkway (110th Street).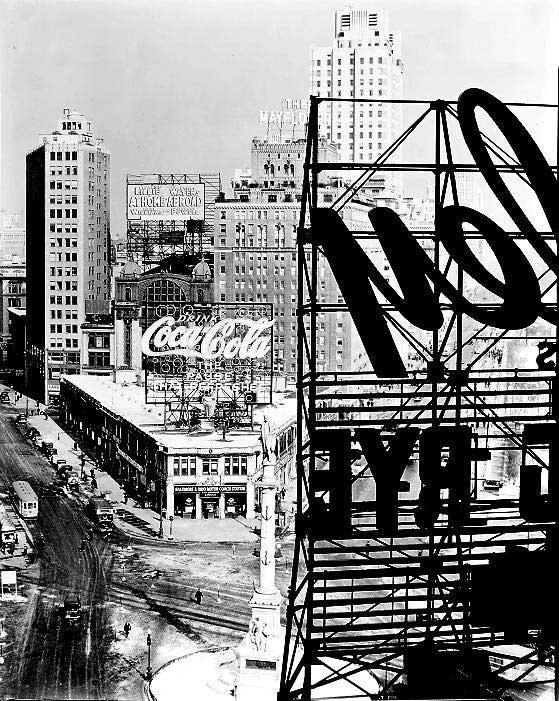 Columbus Circle. Building with Coke sign another of Hearst's skyscraper bases. Unlike the one Foster is currently completing, this one was torn down for the Gulf and Western Building, now re-imagined by Phillip Johnson as the Trump International Hotel.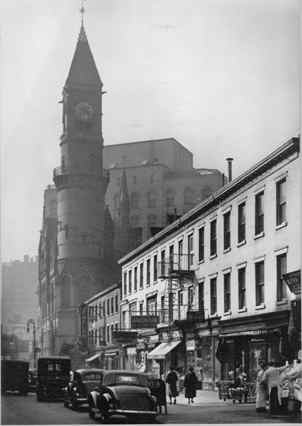 Jefferson Market with the hulking, deco Women's House of Detention behind (now demolished for a park). From the barred, open windows, the ladies would hurl obscenities at passersby.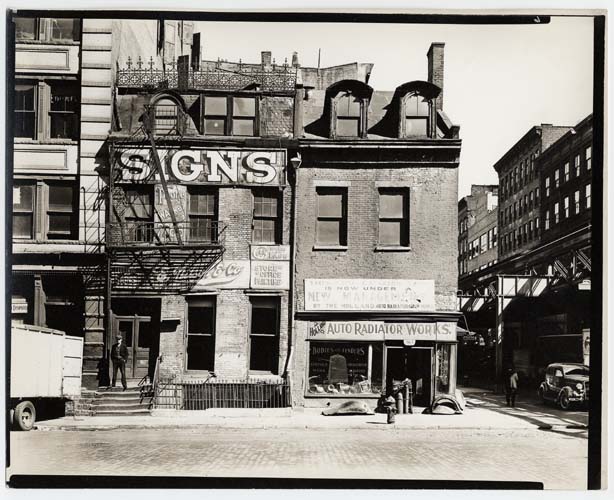 504-506 Broome St. Ancient.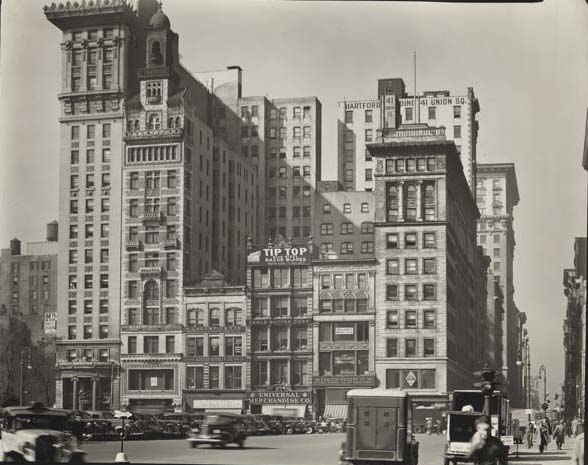 Union Square West. A hilarious jumble gets A+ for accidental design. These lots once held town houses. Their dainty footprints have been preserved, so the buildings have a delicate scale regardless of their height. One is a miniature skyscraper. Scale-obsessed NIMBYs take note: you need to object to a building's footprint, not its height.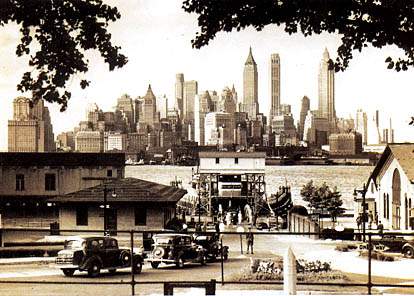 From Jersey, the classic skyline view.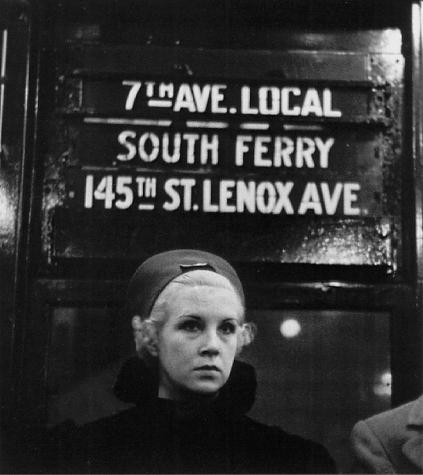 Subway Portrait. Walker Evans, 1938.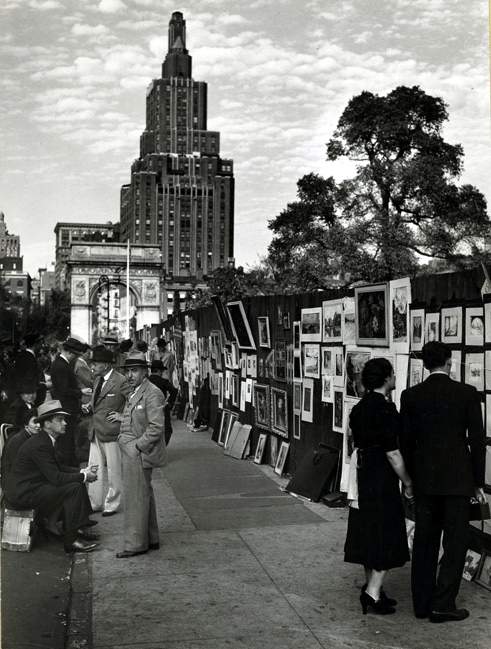 Artists and Poets, Washington Sq., 1939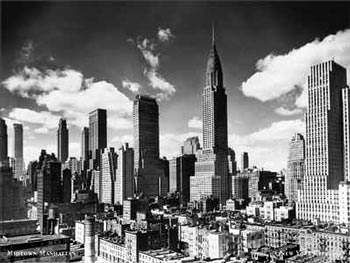 42nd Street Beauties, looking west, 1939.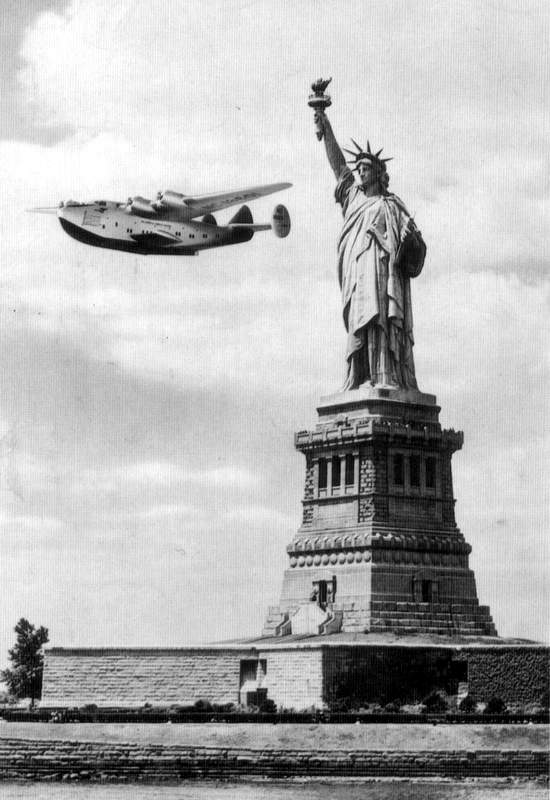 Clipper, 1939. Europe in 29 hours.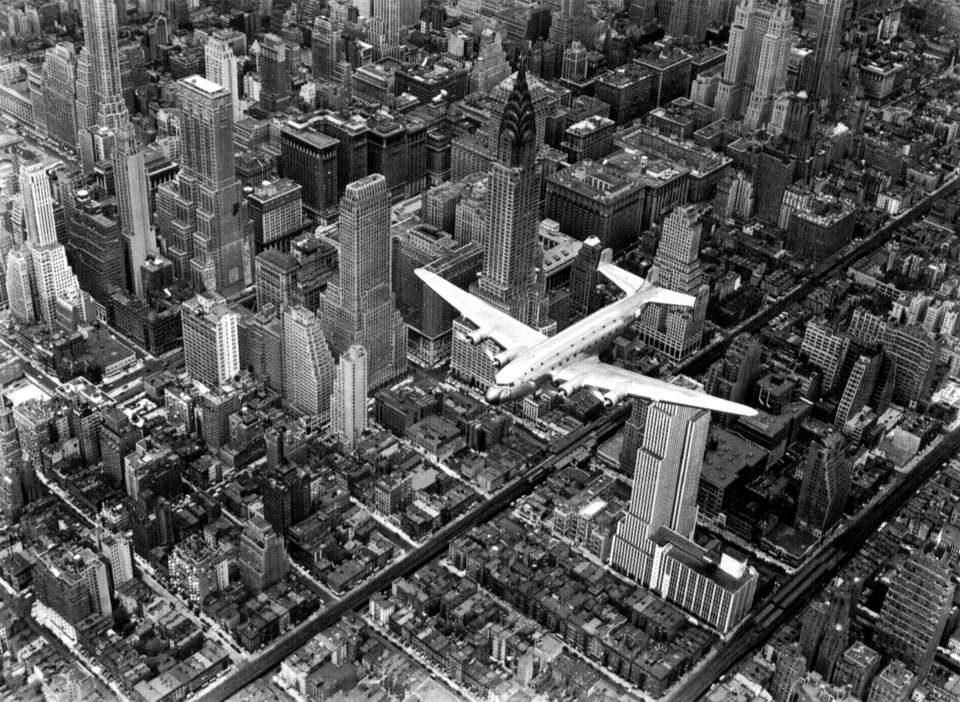 DC-4 Over Midtown, 1939. Hood's Daily News Building lower right.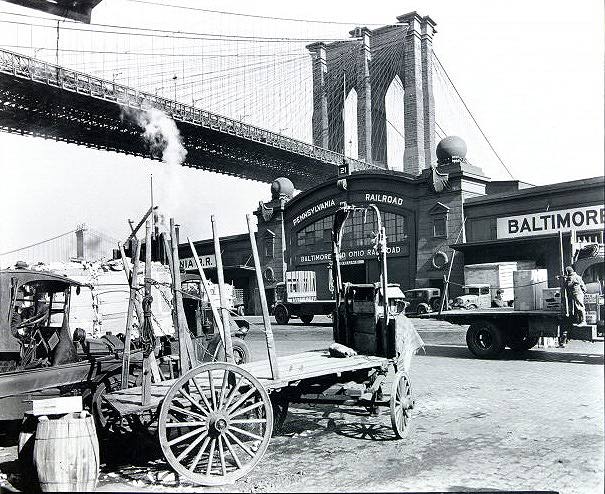 Fish market meets railroad under Roebling's bridge, 1939.